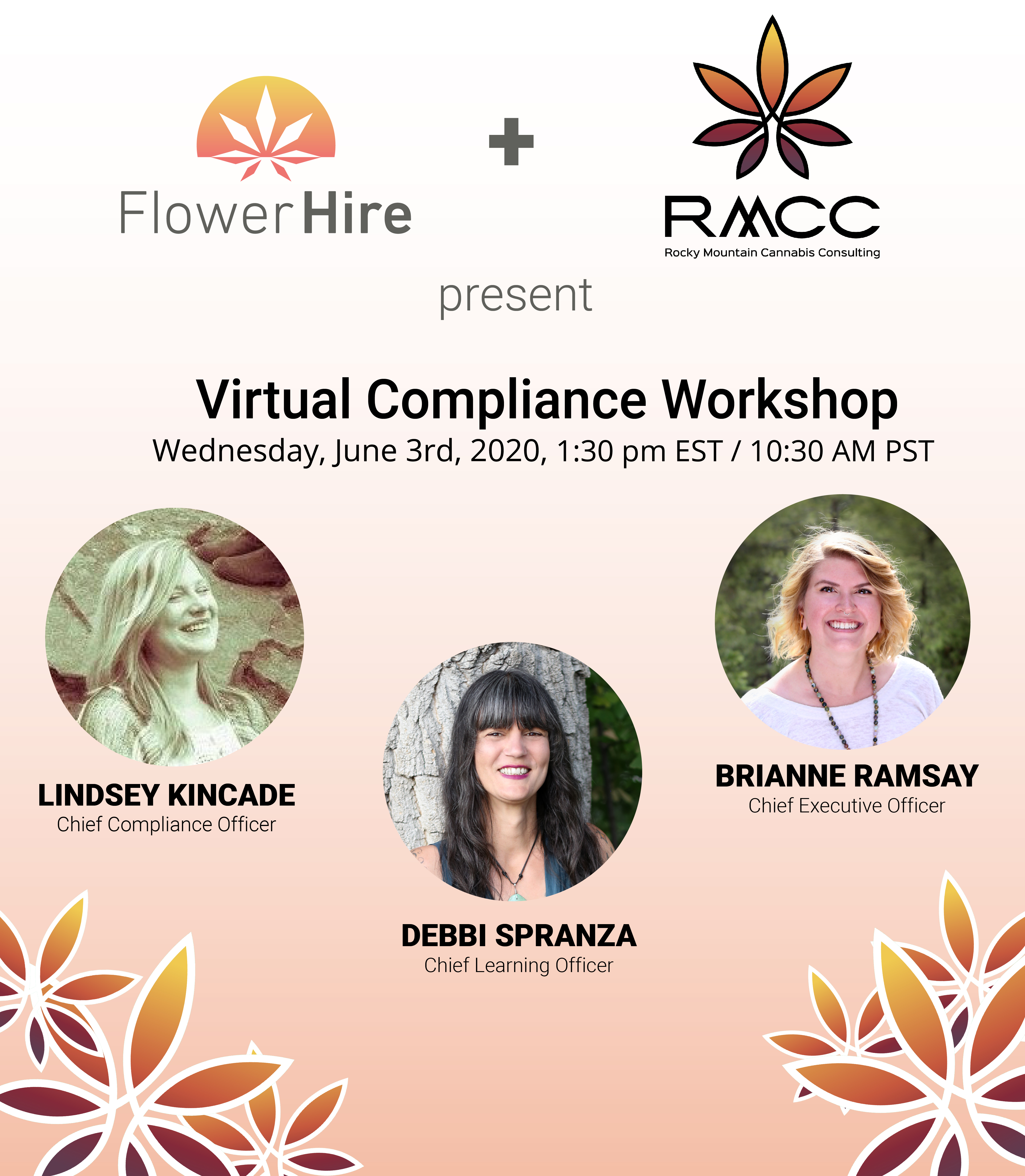 This webinar was produced in partnership with Fower Hire
RMCC's training courses, expert counsel, procedures, and documents help businesses achieve and maintain compliance. RMCC helps Operators and Technology companies excel in daily operations, implement seed-to-sale software, provide comprehensive training with on-site evaluations, and gap analysis. We help build the infrastructure of compliance operations through customized Standard Operating Procedures.
FlowerHire is on a mission to build a conscious cannabis community, one hire at a time. Founded in 2017, we are a team of experienced talent and recruiting professionals with a combined 35 years of experience helping companies build, scale, and retain world class teams across North America.
We partner with cannabis and hemp companies at any stage of their growth to provide high touch talent advisory services including contingency placement, retained and embedded recruiting. We have helped countless candidates better understand the unique and exciting nature of this industry and determine whether it was right for them.
From sales pros to C-Level executives, we are the leading talent gateway into the regulated cannabis and hemp industries. FlowerHire, talent in cannabis.
Available in days

days after you enroll

Welcome!
Available in days

days after you enroll

RMCC with Flower Hire: Scaling Compliantly Across the Supply Chain
Available in days

days after you enroll

Have You Seen These RMCC Resources?
RMCC Courses provide gateways to deeper learning. 
For detailed questions about your operation, consider an RMCC virtual retainer to keep us on call for your CCO or Compliance team.
For custom training inquires schedule a consultation here!
Contact [email protected] for Enterprise Pricing or info on RMCC's Certification Program:
5-9 Students: 25% discount
10-20 Students 30% discount
21+ Students: 40% discount
More Self-Directed Courses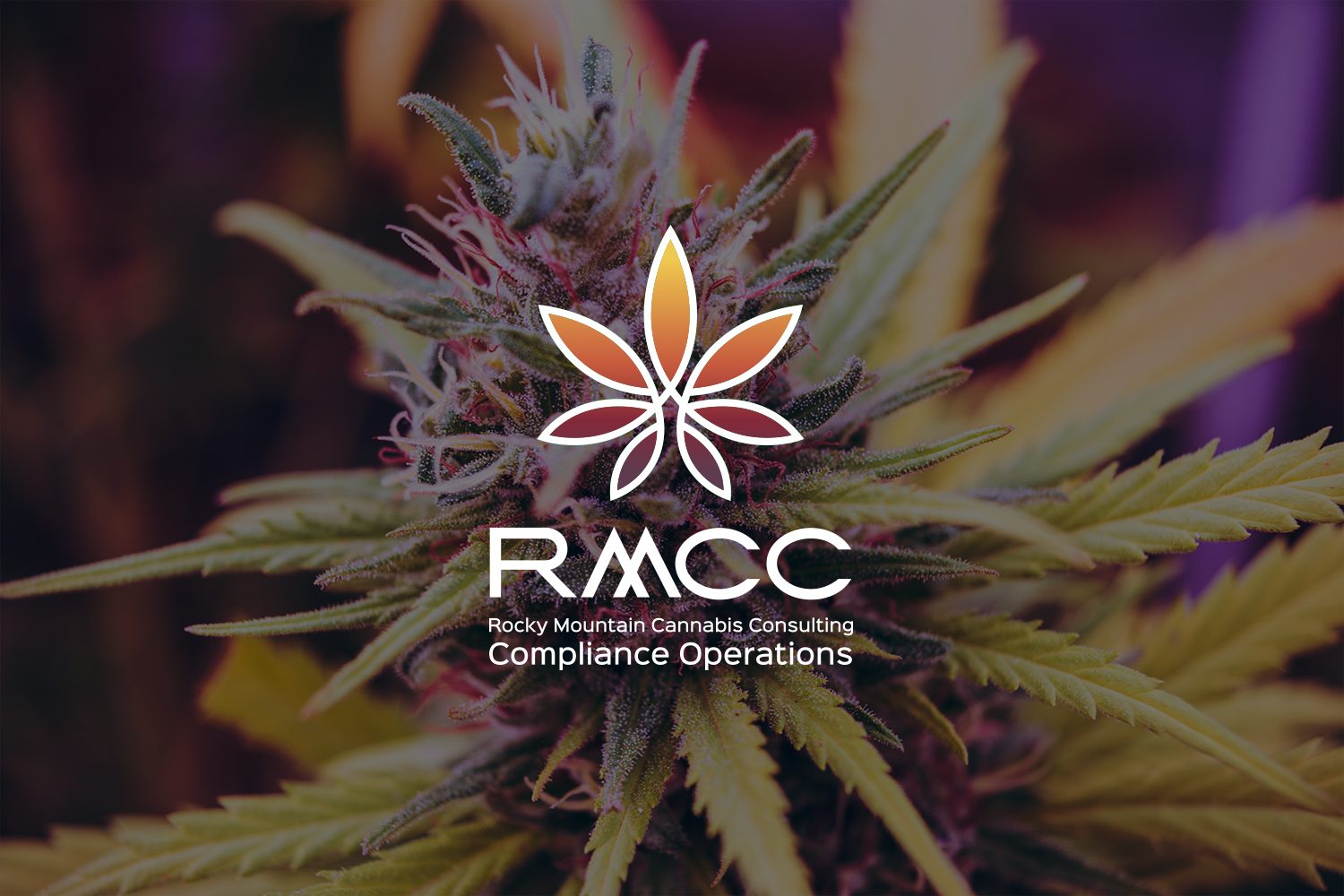 More Complimentary RMCC Learning Resources:
Subscribe to our:
Start at www.rmcc.io to find all the goods.
We are working hard to help you improve your compliance operations!
FAQ'S
Q) Is this official METRC, BioTrack, or MJFreeway Training?
A) No. RMCC provides guidance based on operational experience and is non-accredited.
Q) How long do I have access to the course?
A) 1 year from the purchase date.
Q) When does the course start and finish?
A) Courses are completely self-paced. Complete the course in your own time one year from the date you purchase.
Q) Why can't I access the full course I purchased?
A) Weekly and Monthly subscriptions deliver content over time. Purchase an annual subscription to gain immediate access.
Q) I failed a quiz and cannot continue. How do I proceed?
A) Quiz attempts are reset after 24-48 hours. You will receive an email notification IF you have not opted out of teachable marketing emails.
Q) I am not receiving notifications or free resources from the course I purchased.
A) If you have opted out of Teachable Marketing Emails RMCC is unable to force your notifications through. 
IMPORTANT: Students who opt-out of emails (i.e. leaves the I agree to receive instructional and promotional emails checkbox unchecked) will not receive any emails sent to them through Teachable. In order to receive course subscription notifications including new subscription content available in your course, comments, quiz resets, assessments, and evaluations you must NOT be opted out of Teachable Marketing Emails. 
Please update your teachable profile to opt-in if needed.
https://support.teachable.com/hc/en-us/articles/360004256491-Editing-Your-Profile-and-Billing-Information