flexible payment options available ⤵
With video lectures, check your knowledge, study materials, and assessments, you will learn:
All Licensee Requirements, Retail regs, transfers between licenses, packaging and labeling, taxes, record retention, track and trace, inventory control, waste, returns, recalls, and testing for Oklahoma Cannabis Laws.
Length of Course: Minimum 4 hours (delivered over time)
RMCC Courses provide gateways to deeper learning. Your subscription delivers new content over time. 
You'll be sent an email notification with tips and evaluations when your new RMCC video is available.
Annual Subscribers gain immediate access to all course sections.
Each of the videos allows moderated comments that other subscribers can see. 
For detailed questions about your operation, consider an RMCC virtual retainer to keep us on call for your CCO or Compliance team.
For custom training inquires schedule a consultation here!
Contact [email protected] for Enterprise Pricing or info on RMCC's Certification Program:
5-9 Students: 25% discount
10-20 Students 30% discount
21+ Students: 40% discount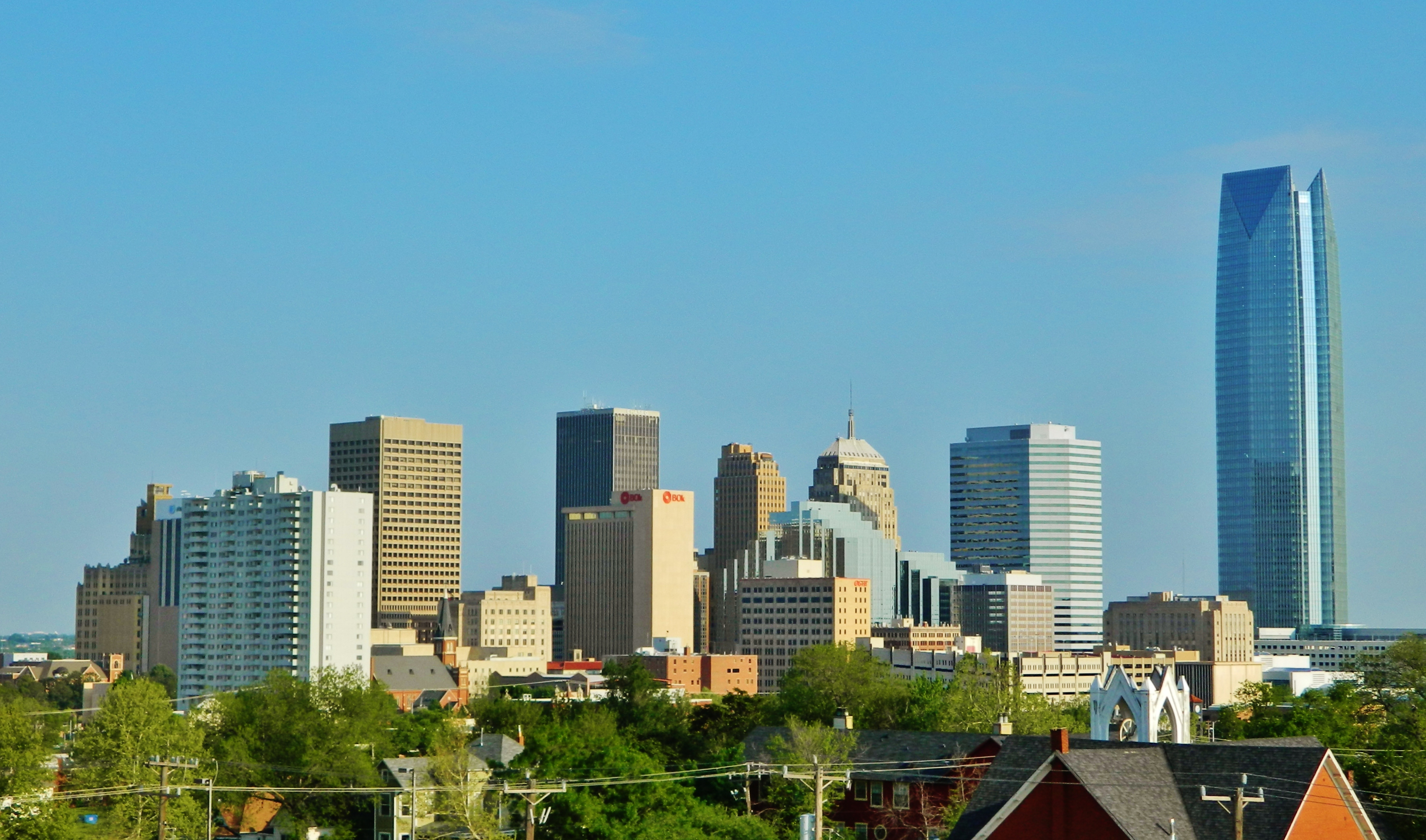 This course will help communicate key concepts of Oklahoma State Cannabis laws at your own pace.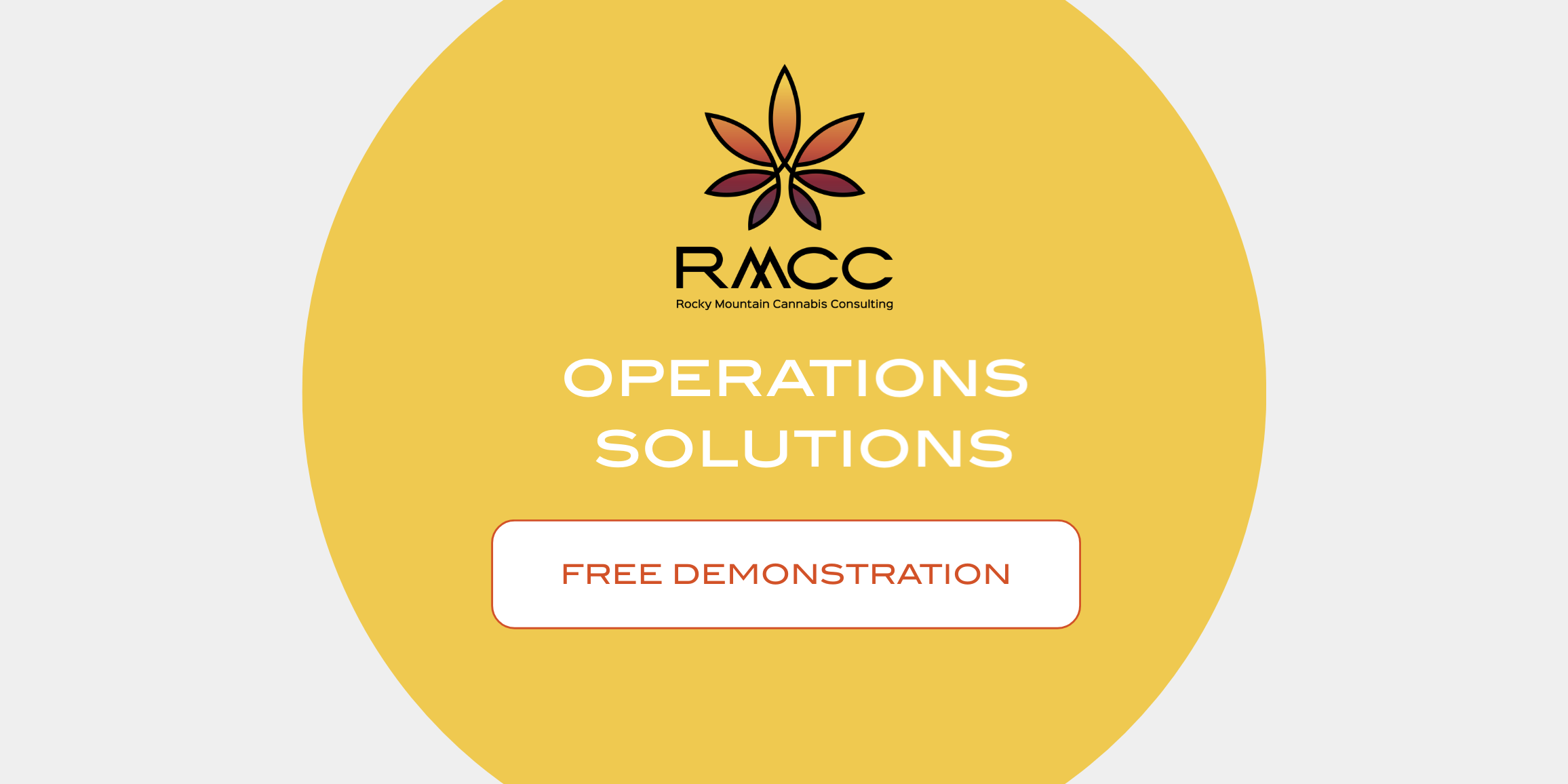 Free - Operations Solutions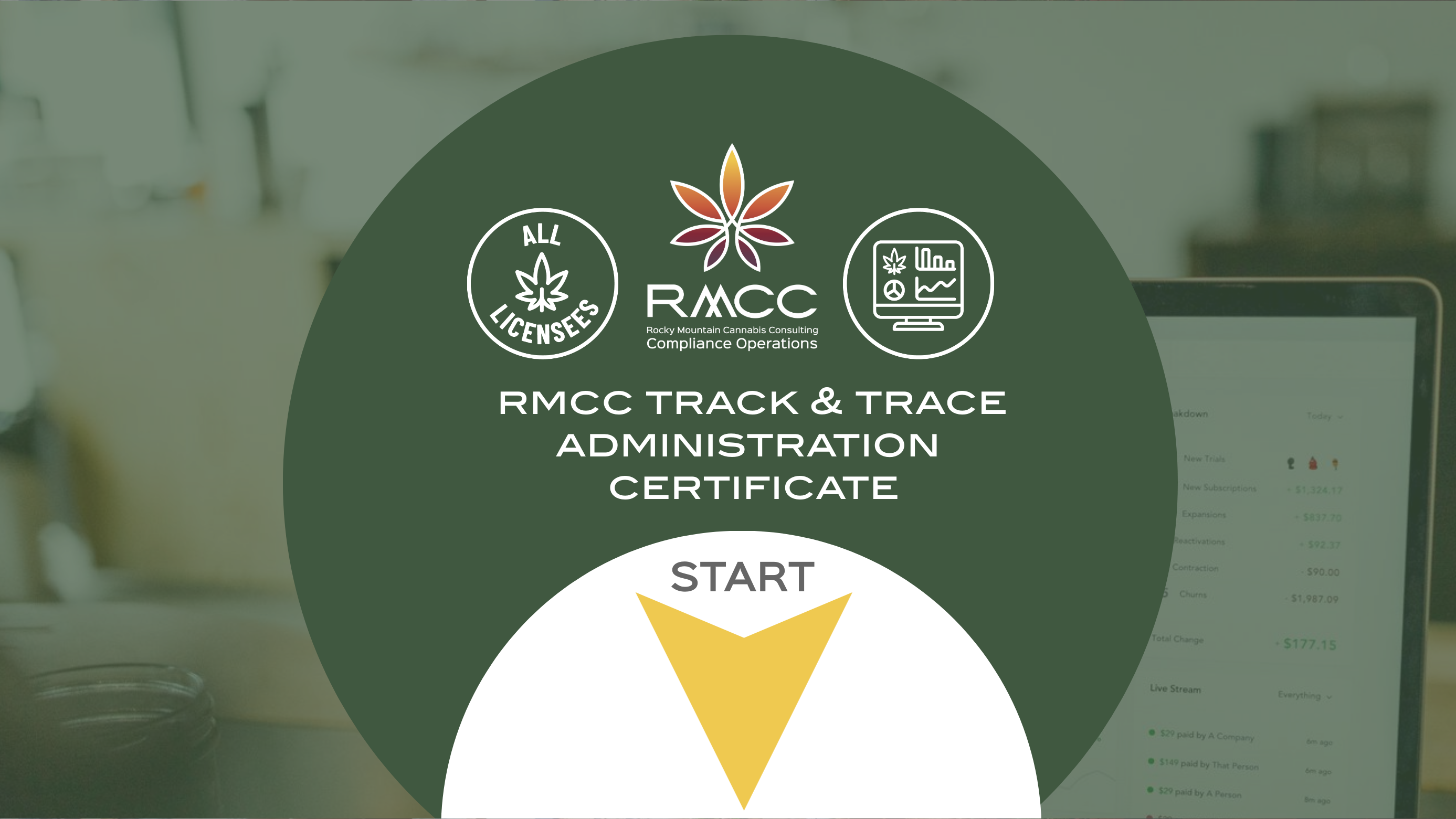 RMCC Track and Trace Administration Certification
FAQ'S
Q) Is this official METRC, BioTrack, or MJFreeway Training?
A) No. RMCC provides guidance based on operational experience and is non-accredited.
Q) Where can I get custom training?
A) Schedule a consultation here.
Q) How long do I have access to the course?
A) 1 year from the purchase date.
Q) When does the course start and finish?
A) Courses are completely self-paced. Complete the course in your own time one year from the date you purchase.
Q) Why can't I access the full course I purchased?
A) Weekly and Monthly subscriptions deliver content over time. Purchase an annual subscription to gain immediate access.
Q) Do the audit courses pertain to retail store inventory audits as well as cultivation?
That's correct, many techniques taught in self-led training apply to the entire supply-chain. However, we do have retail-specific modules in the RIse & Grind course as well as an entire cultivation course dedicated to implementation, process flows, and auditing (The Complete Guide to METRC Cultivation Compliance). In development for 2021:  TheThe Complete Guide to METRC Manufacturing Compliance) in the same manner as the cultivation course.
Q) Would the Rise & Grind course be most beneficial since it encompasses everything? 
This is our most advanced course and will require foundational knowledge.
Q) I failed a quiz and cannot continue. How do I proceed?
A) Quiz attempts are reset after 24-48 hours. You will receive an email notification IF you have not opted out of teachable marketing emails.
Q) I am not receiving notifications or free resources from the course I purchased.
A) If you have opted out of Teachable Marketing Emails RMCC is unable to force your notifications through. 
Please note: Every audit is different. Just like how every operation is different. You need to understand the workflows within the operation and how the physical behaviors within the operation translate into the Metrc data. RMCC is in no way liable for the techniques applied in this course to a license's METRC, reconciliation, or litigation. Please use the following techniques at your own risk.
IMPORTANT: Students who opt-out of emails (i.e. leaves the I agree to receive instructional and promotional emails checkbox unchecked) will not receive any emails sent to them through Teachable. In order to receive course subscription notifications including new subscription content available in your course, comments, quiz resets, assessments, and evaluations you must NOT be opted out of Teachable Marketing Emails. 
Please update your teachable profile to opt-in if needed. https://support.teachable.com/hc/en-us/articles/360004256491-Editing-Your-Profile-and-Billing-Information
Please review our Terms of Use and Privacy Policy below.