Rocky Mountain Cannabis Consulting Compliance Training
Rocky Mountain Cannabis Consulting (RMCC) unique background in compliance operations, supply chain management, and cannabis technology provides a fresh perspective of integrating operations, compliance, and technology. Each training discusses previously experienced compliance risks and problem-solving best practices. Courses also include documents such as checklists, employee job descriptions, and standard operating procedures.
Enroll Now

RMCC asks several course level reaction questions of learners who volunteer to answer without sharing their name. This supports candid feedback which helps RMCC adjust courses as needed to meet learner expectations. Not all questions are listed here but the questions below focus on the subjective effects of the course on the learners. 27% of students did not feel they had the existing knowledge. After the course: 84% of students walked away with a working knowledge of the content they needed after taking our courses!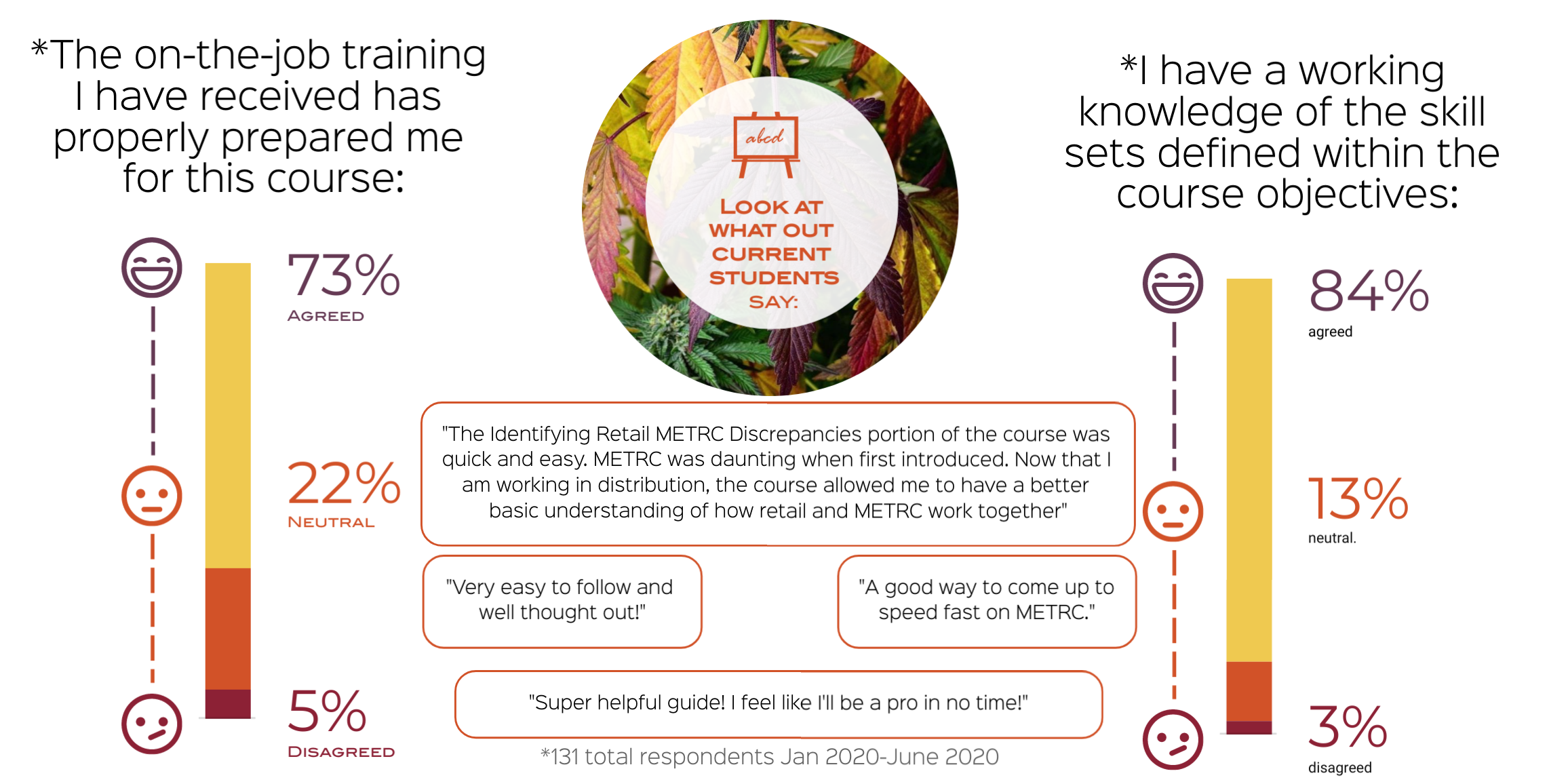 This online learning platform is only for currently licensed operators. Technology providers and consultants please contact

[email protected]

to discuss your education needs.
In order to protect RMCC's intellectual property, your registration may be denied.
Over many years and at great cost, Rocky Mountain Cannabis Consulting has worked to provide farmers, manufacturers, distributors, and retailers with the information and training needed to become or remain compliant. We hope you understand that to remain viable in the cannabis industry we must keep our IP close. RMCC wishes you every success going forward!